At East Sweden Game we help you develop games and digital experiences. No matter if you run a hobby project, a startup or an established business – we are here to help you reach your goals.
We offer an attractive area for meetings, exchange of knowledge and development. As a member you get advisory, access to a wide industry network and help with financing.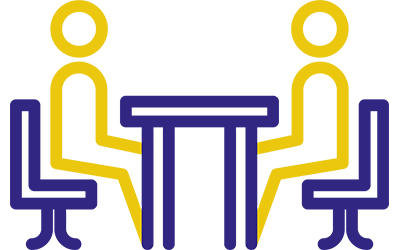 Coworkingspace
Hang out in the open area and meet other game developers. We offer free talks and meetups on regular basis.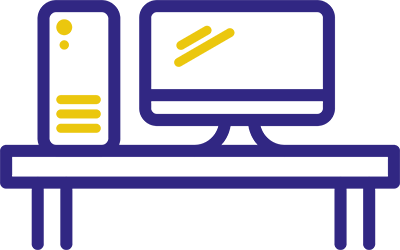 Office rooms
Sign up for your own room and get things done. We offer flexible seats and office rooms with advisory and access to VR-lab.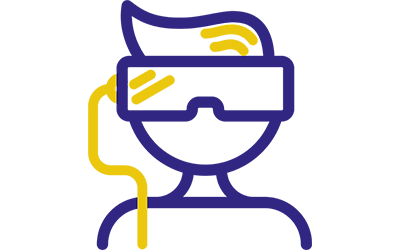 VR-lab
Can't afford the latest technology? No worries, you can borrow our stuff for development and tests: VR, eye-tracking etc.
Access to the open space area at specific hours
Invitations to meetups and lectures
PROJECT
ESG Co-workingspace
Access to flexible work place, at all hours
Invitations to meetups and lectures
Slack-channel & newsletters
Your own office room with personal key
Access to super nice conference room
Membership in Swedish Games Industry
Invitations to meetups and lectures
Business coaching & advisory from associated partners
Slack-channel & newsletters
Always included: Wifi, furniture, coffee, nice friends etc
*) Cool stuff at the VR-lab: Powerful VR and gaming computer, Oculus Rift & Oculus Touch, Oculus Quest, HTC Vive + full room-scale, Samsung S7 & GearVR, Tobii Eye Tracking, LEAP Motion
Kolla på filmen ovan för att hitta fram till oss!
Address: Westmansgatan 47, 582 16 Linköping
Vi är en del av den nya stadsdelen Ebbepark som växer fram mitt i Linköping. I området förenas miljöer för entreprenörskap, forskning och innovation med boende och stadens sociala liv. Det strategiska läget mellan Linköpings centrum, universitetet och Science Park Mjärdevi samt närheten till naturen gör det till en utmärkt plats för att både leva och arbeta. Läs mer här!
Det byggs i området, här finns en överblick över tillgängliga parkeringar.
ESG promo video
We are incredibly proud of the games produced by East Sweden Games members – world class! Here are some selected titles with great potential.
East Sweden Game
Westmansgatan 47
582 16 Linköping
"Success is not the key to happiness. Happiness is the key to success. If you love what you are doing, you will be successful."